RDM: September, the cool moments..!
(Nicole's Write-Up, Supper w/ Jon Ming, KLPac Performance)
Just browsing through my busy week / weekend! Let's juz run through some stuffs! Seriously i would want to share a whole lot of stuffs with you my fellow readers! There's a lot of interesting stuffs to read and look at, but time just doesn't permit me.
Sometimes i find myself a little bit wound up about something, and bit too busy with events and trying to catch up with most of my friends. But ended up being a tad bit too busy for blog updates and all! But hey now is the time :-)
Was reading the newspaper today, and found an article that Nicole wrote TheSTAR Newspaper. Way 2 go Nicole! Yes do what you feel like doing, you want to do...because when you believe - you CAN achieve!
And not forgetting i was invited to the play of "8 Ways to Lighten The Schoolbag" @ KLPac by the lovely people from KLPac! Thanks for the tickets, and seriously your show rocksss!!! Will update more about this and the sonnets of Shakespeare real soon!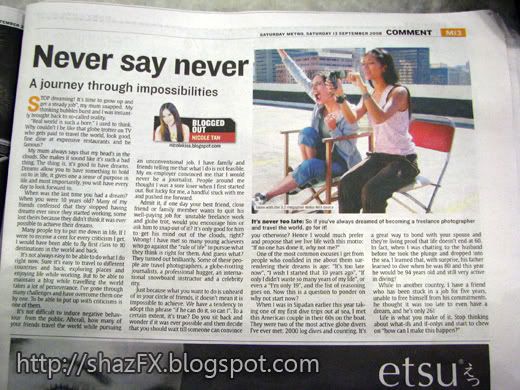 You can do it girl!!!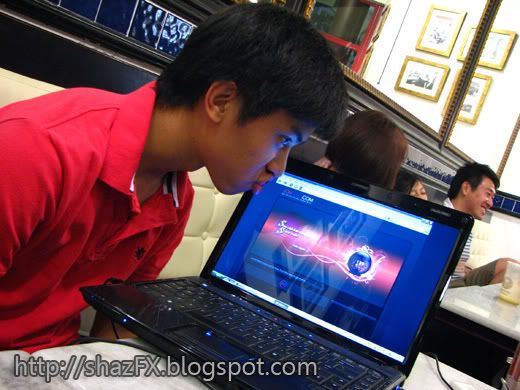 Went over to Jomi's and had supper at Oldtown - checkout his new blog template! Coming up on his blog real soon! Take care bro.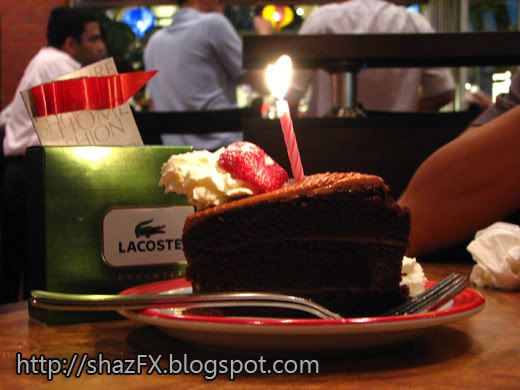 It was someone's birthday! Hehe Nice cake and oooh perfume yO!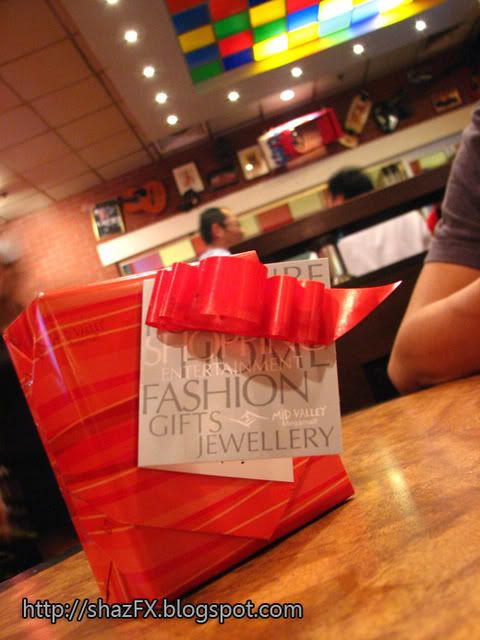 A gift is a gift :-) No matter what's beneath that wrapping!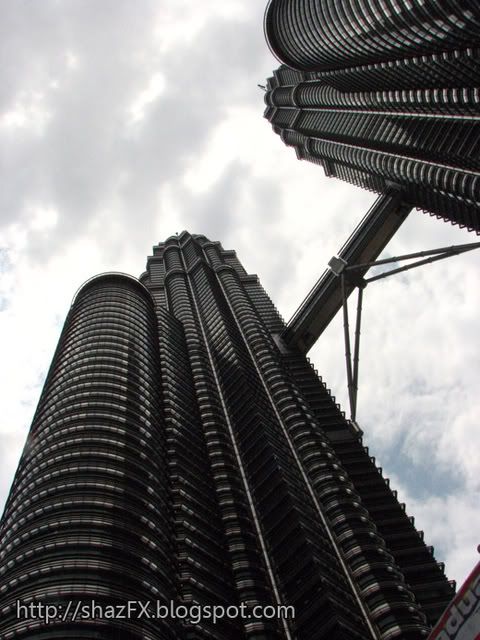 The Glorious KLCC Petronas Twin Towers...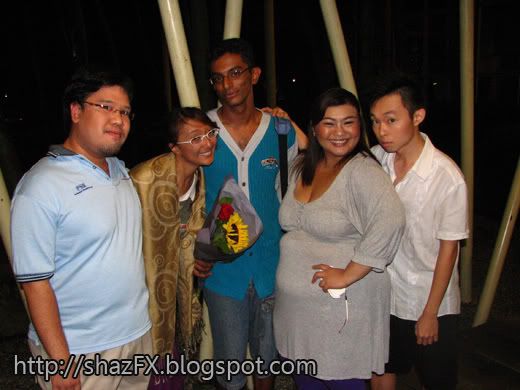 I was invited by KLPac to attend the opening night of "8 Ways To Lighten The Schoolbag" and was given 4 tickkets to the play. This was an awesome play, really couldn't believe what i experienced was far different than other stuffs! Anyways - these people were great, cool acting and it was all perfect!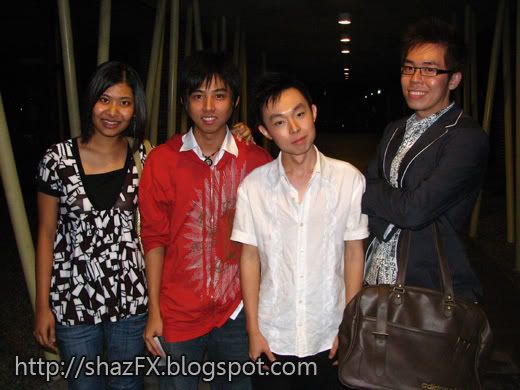 Joveena, Joey, Kelvin and Kevin! Kelvin is one of the cast members from the play and our fren!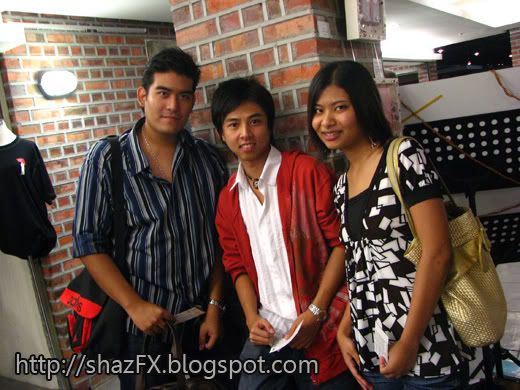 Picture taken while waiting to enter Pentas 2!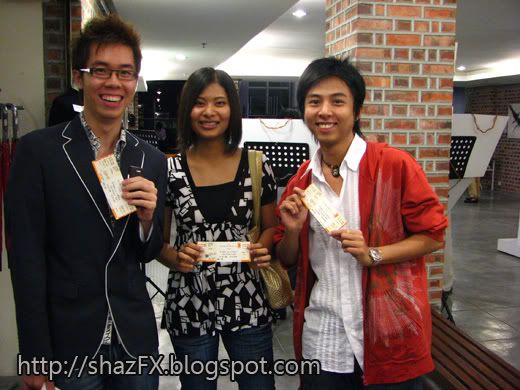 Yahooo...We got tickets! Thanks to KLPac!