Xmas Eve 2008 - More than meets the eye!
(Blog Update for 24th December 2008)
Time for much love, giving without expecting any in return - the spirit of Christmas is within us! LOVE, AFFECTION, GIVE, COMPASSION, UNDERSTANDING it all sums up to one thing - and that's YOU! 
YOU can make a difference this Christmas by celebrating with everyone, share the LOVE...
Anyways - this year's Xmas eve was a little bit different! Nothing fancy, just like the olden days - the true spirit of Xmas celebrating with family / closed ones... in not a fancy kind of way. Just simple light dinner between close friends and supper too! Exchanging gifts and catching up with one another. 
This is the time when you really find out when was the last time you had a real chat with your friend! Spare a moment, meet up with them... and talk all the way! It's your turn to make a difference!
This year - i find that giving presents to friends that didn't even expect that you'd get a gift for them is truly amazing. You can see the smile on their faces, it changed from ok to GREAT! For some who are sad, down, emotionally depressed... it turned them a whole 180 degrees. 
Anyways - not going to crap so much here, let's enjoy the photos shall we! Merry Christmas and a Happy New Year!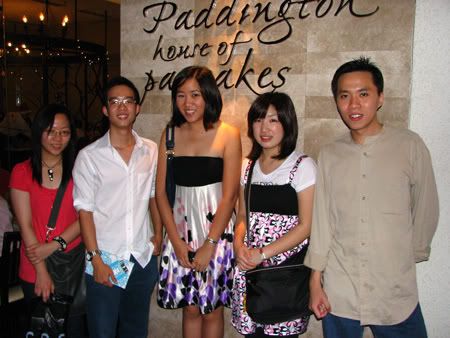 Sam, Brenda, Peter and a few others :)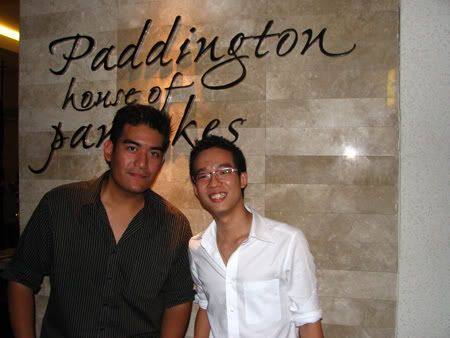 Yes, we were creating traffic jam right in front of Paddington!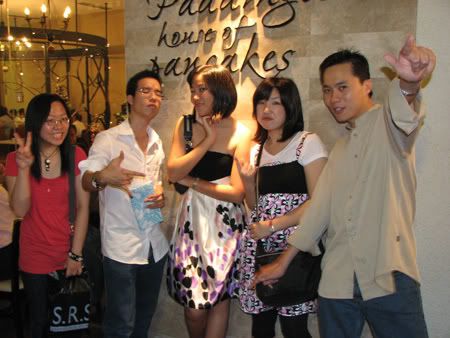 Ok la... Macho pose for you all!
She's from Japan! Did i tell you that?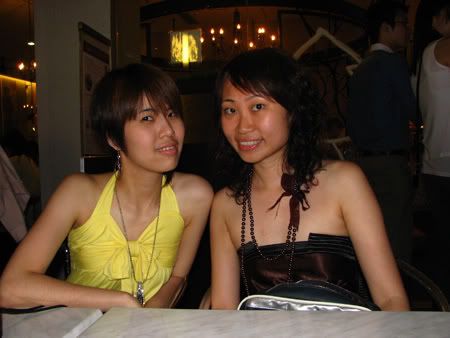 Michy & Kylie - our Dynamic Duo!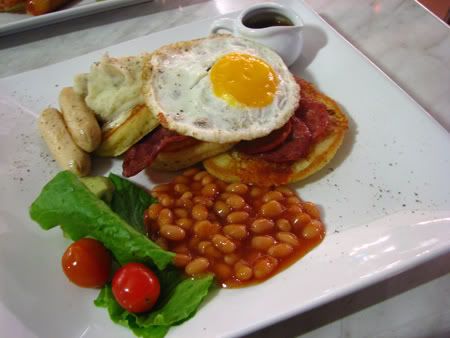 Full Monty - It was quite ok, but seriously i've never really had pancakes with beef!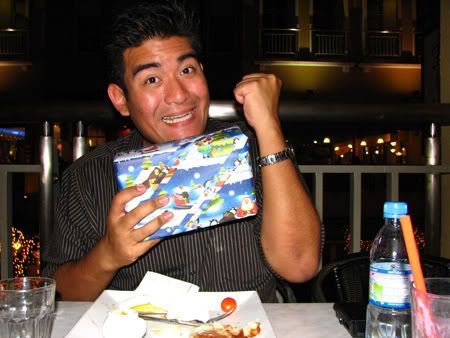 Hahah my first present for the night! From Jon Ming! Thx bro!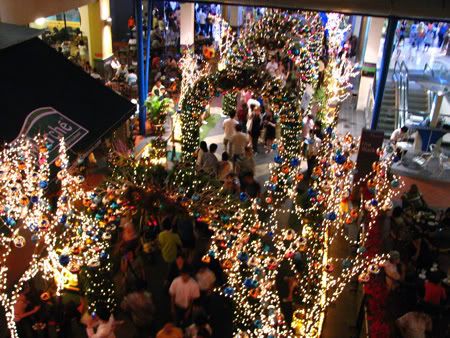 This is the Curve - filled up with 10 billion people :P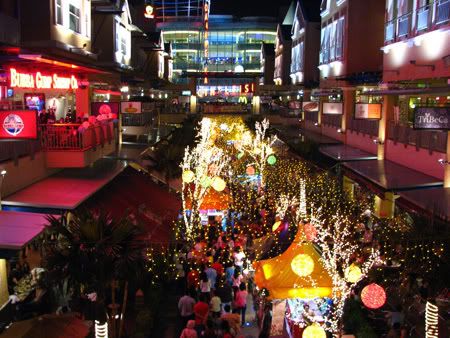 Ok la... lets not exaggerrate, more like a few thousand people!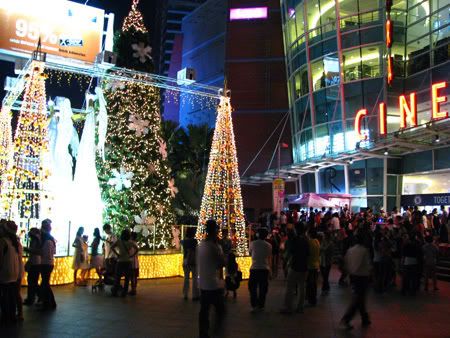 Cineleisure actually has their own Xmas Tree!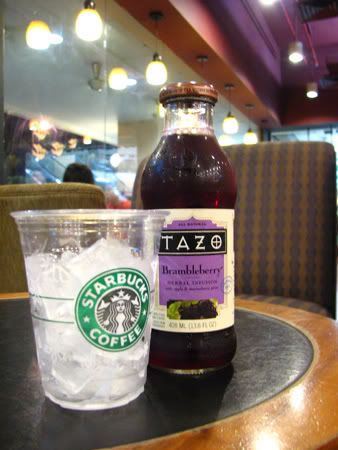 First time ever i had a tazo tea here at Starbucks, Bumbleberry! Cheap ('er than the frappe's).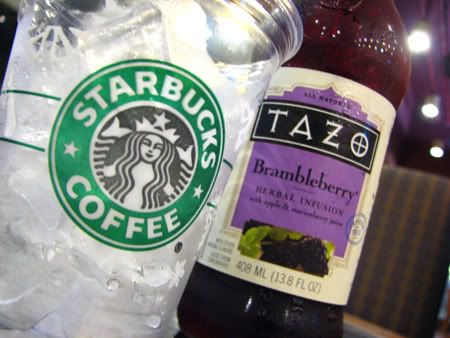 And it lasted quite long as i can refill the ice and drink it slowly...sip sip!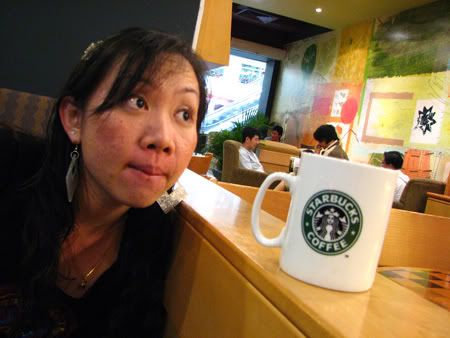 Joann, my F&B Manager!
Catching up with one another after half a year we all havent sat down together!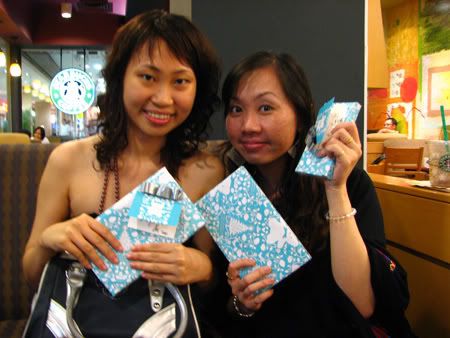 Of course - exchanging gifts with one another! That's awesome!
It's past midnight already! Time to check what's inside those wrapping!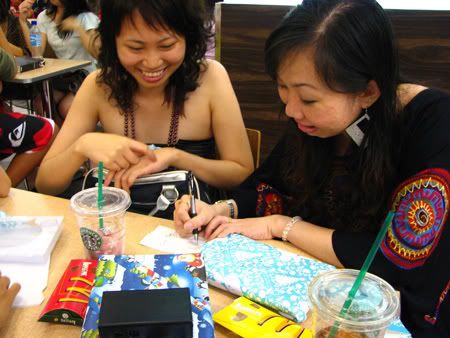 Time for some numerals... numeric thingy! Checking your birthdate and dunno la! I forgot!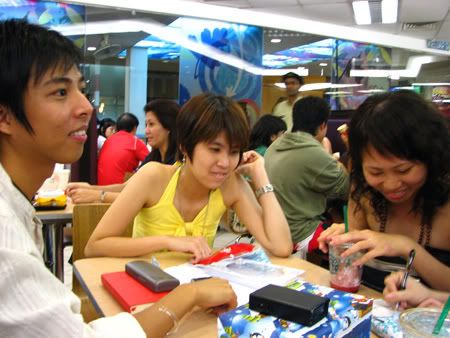 Apparently Joann is very good at counting all these! Kudos to Jo!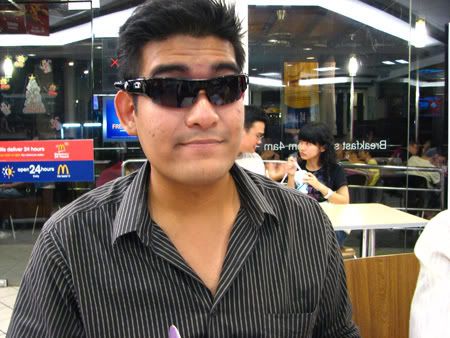 Here comes the men in black! MIB - Galaxy Defenders! LOL... My 1st pressie 4 the nite!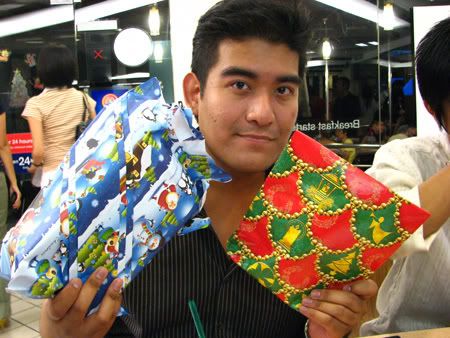 Thx Jomi and Joann for the Present! And yes Gary and Kylie too :)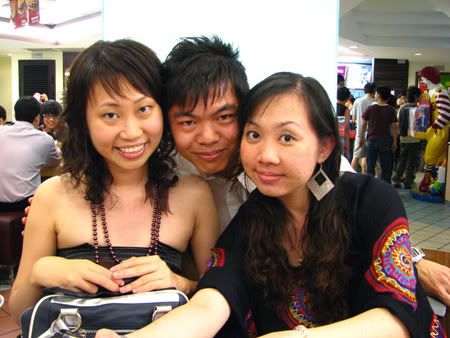 Mikel was there too :)
Lama betul tak jumpa Mikel! HAhah where have u been man..
Have you ever wondered why i never wear white?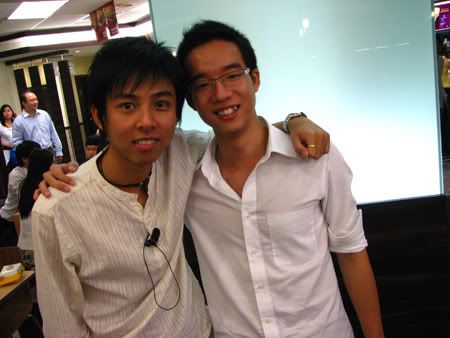 Joey is trying to trick me saying Sam is his nephew! :P LOL...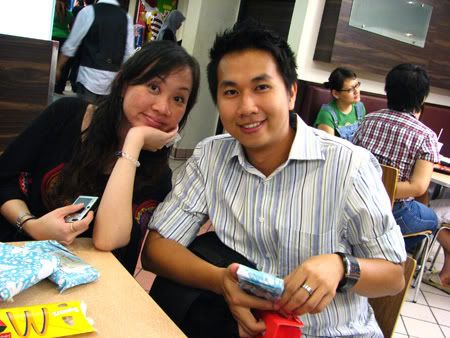 Gary and Joann met again 1 year later! WAh lao ehh.. lama nyerrr..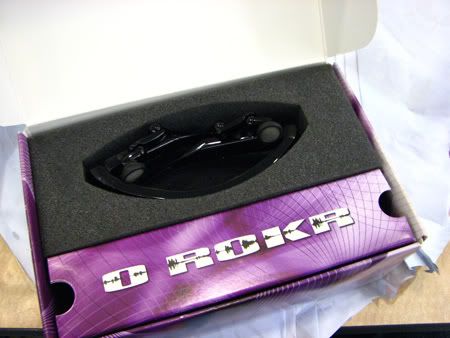 My pressie! Oakleys O'ROKR Sunglasses with Bluetooth Headset! :) Awesome I neeed this!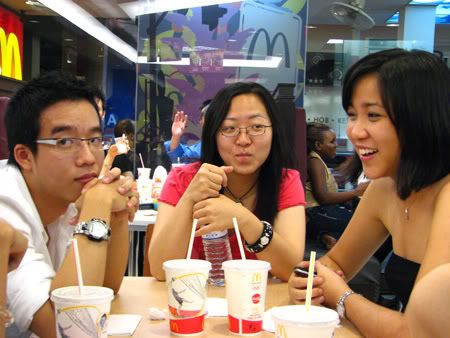 Sam tak puas hati, his trick to get girls phone number didn't work!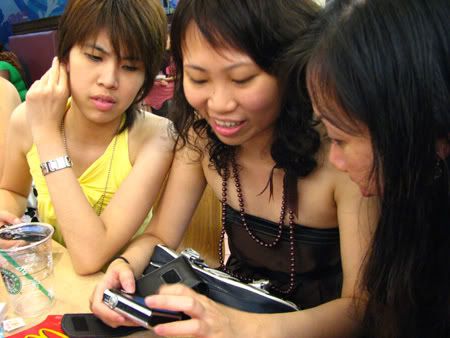 Bcoz it was spoiled by ME!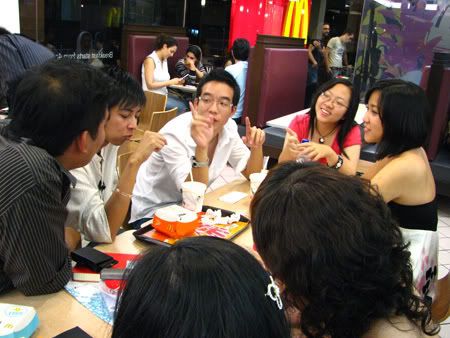 And he tries again to do that trick... tapi tak jadi!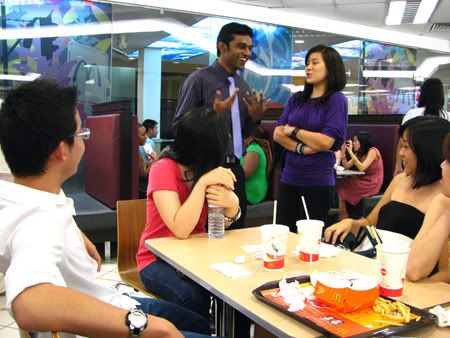 But then Brenda met a friend here at McD!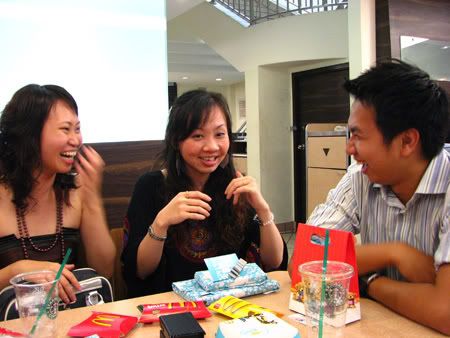 Time to really catchup... reminding one another about what had happened this whole year!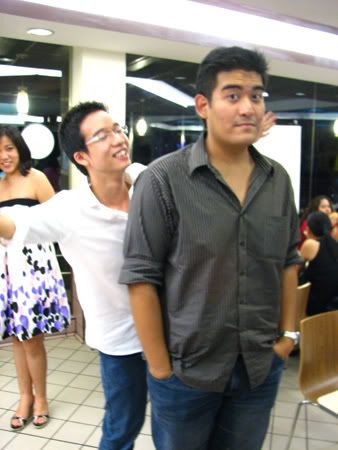 Yes SAM! u can hide behind me... :(
Joey wanna take pics with the girls!
I wanna take the same pic too.. but have to take different positions! CAnnot tiru joey :P LOL...