Grand Premiere: "Get Smart"
(Blog Update for 18th June 2008)
It was the Grand Premiere of Get Smart, starring Steve Carell, (my all time favourite) Anna Hathaway and Dwayne (ROCK) Johnson! Believe me, you will laugh throughout the movie when you watch it! There's much to explain but very little time to type out...so i suggest you go for your pee-break prior to watching the movie!
Like i said...believe me... its so worth it! Anyways... had 10 tickets to this movie premiere, and on the same night i had 8 invites to MADE of Honour, both movies at 2 different locations... so what to do, gave out MADE of Honour invites to some of my friends...hope you guys LOVE it! - Anyways GET SMART was really a good movie! If you haven't watched it yet... go and watch it!
Was here on this night with Jon Ming, Gadiy, Richard, Nico...had a blast in this premiere! The one that i really laughed the most! Don't believe me? Go watch it yourself!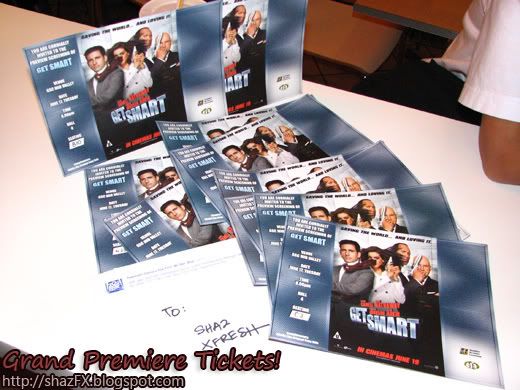 The movie premiere passes! Thx to 20th Century Fox for all the passes!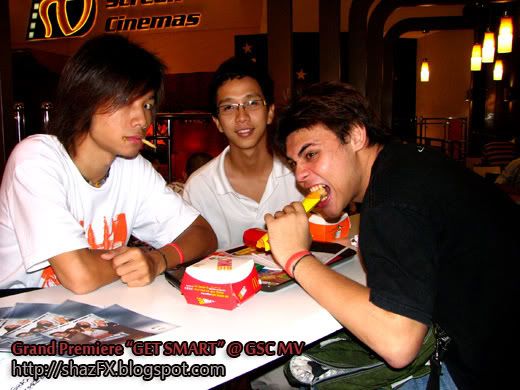 Dinner was at McD's! No other options as we don't feel like walking far...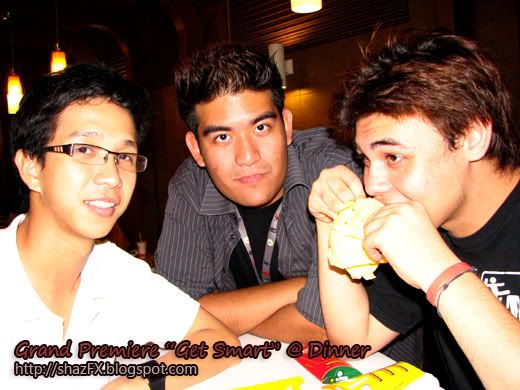 Sometimes its just good to see ourselves self destruct!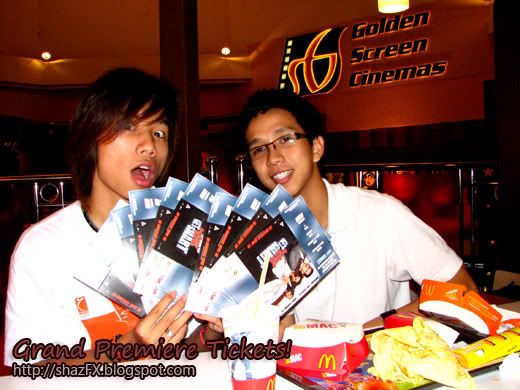 Ok ok... numbered seatings! Wahhh no need to go in early la like that :)
Ahh gave them the best seats in the house! Heheh... anyways i needed a seat for my legs to spread out :P
Group photo of some of us who were here that night!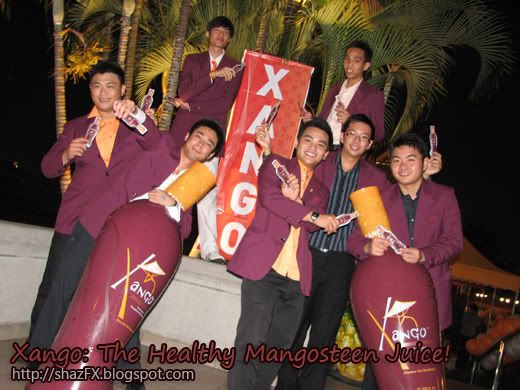 Ok ok... i've been wanting to talk about this new drink in town that i'm LOVIN' so much! Will be up next on my update... (sorry, suppose to update this today! But internet was down) Check it out, it's Xango!